As noted by Forbes Magazine, Richmond real estate has accelerated at an unprecedented rate and the market stats show us that we have entered some previously uncharted territory. 
at a glance
Impressively, the housing market throughout most of the Central Virginia region has rebounded following a COVID-induced slowdown in the spring. There were 6,701 total sales during the 3rd quarter in the region, an 11% increase from last year.
In addition to more closed sales, properties pending sale are also surging throughout our region, which is evidence of pent-up demand in the market from the slowdown earlier this year and the increasing activity of Millenial home buyers. There were 7,181 pending sales across our region, a 30% spike from a year ago, or an increase of 1,647 pending sales. This is by far the largest pending sales surge during any quarter in more than 5 years.
Let's now take a look at how a few key factors compare historically.
average sales price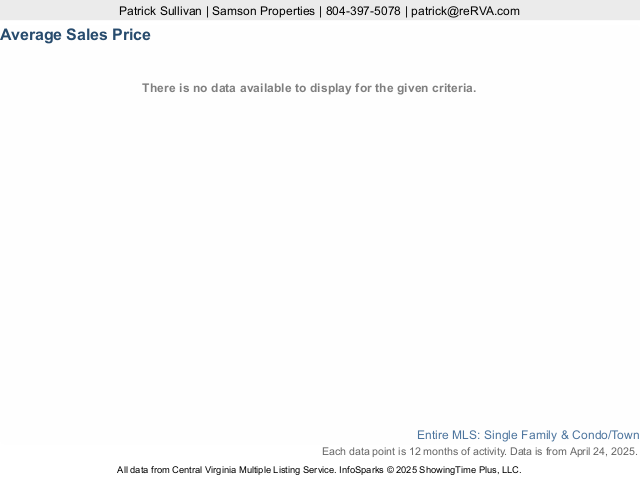 It is clear to see that home values in our region are on a rocketship. Although we have experienced better than average appreciation since the great recession of 2008, the second half of this year has tilted the growth even more into an almost vertical trajectory.
closed sales
This is perhaps the most impressive and important data set for us here in RVA. After matching the all-time 2006 high for homes sold earlier this year, we are now outperforming 2006 and are continuing to add to our record-breaking year.
available inventory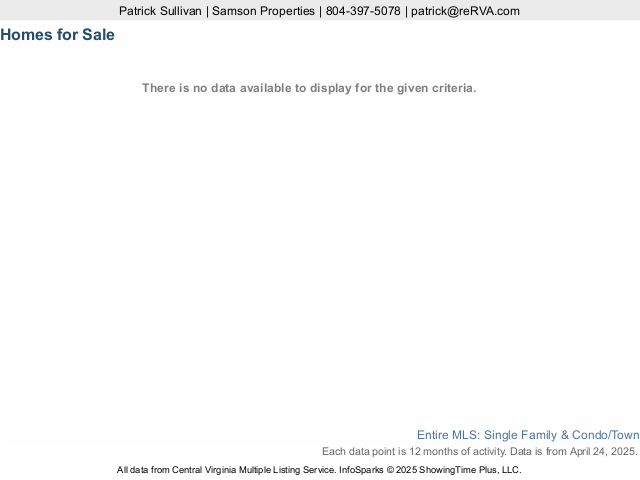 As is being felt by almost everyone in the market looking to buy a home, inventory has dropped to unheard of, and again historic, lows. Bidding wars are commonplace for most properties (more below on this) and we don't see any data suggesting this will change any time soon.
interesting anomalies and potential values
We are constantly scouring the MLS and other data sources to find areas and tranches of value for our clients. While we can't share everything in this blog, check out these few soft spots that may offer you some insight and potential bargains even in this hot market. You can also contact us directly to discuss and obtain your own personalized investment strategy.
percentage of list price at sale
Here we see a tale of two sides of the market. The sub- $400k and $600k segments of the market are quickly appreciating, while the upper end of the market, and especially $1m+ properties are seeing some significant price reductions and concessions. Historically, we have seen a softening of the luxury and high end of the market during election years, but 2020 has seen an even greater disparity than is normal. This could be a great time to buy at the high end as these properties will usually accelerate rapidly once we are past the election.
price per foot by size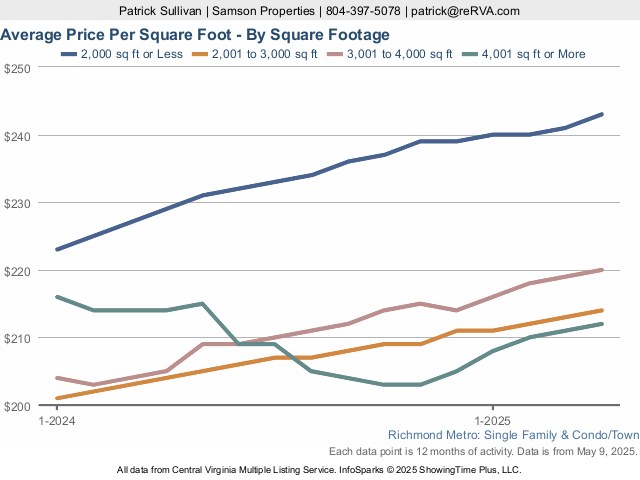 With so much chatter and projections of buyers needing more sq footage during COVID and working from home, the numbers show that the market as a whole is moving together. However, smaller homes under 2,000 sq ft are exponentially outpacing the rest of the market. Most of this is likely due to the incredible demand from first-time homebuyers who indeed are looking for more space in a home or condo rather than in an apartment. Now is a GREAT time to sell your starter home and move up and capture that upside, or for investors to unload their single-family home portfolio and look to 1031 into multi-family or commercial (some amazing values here as well).
new vs existing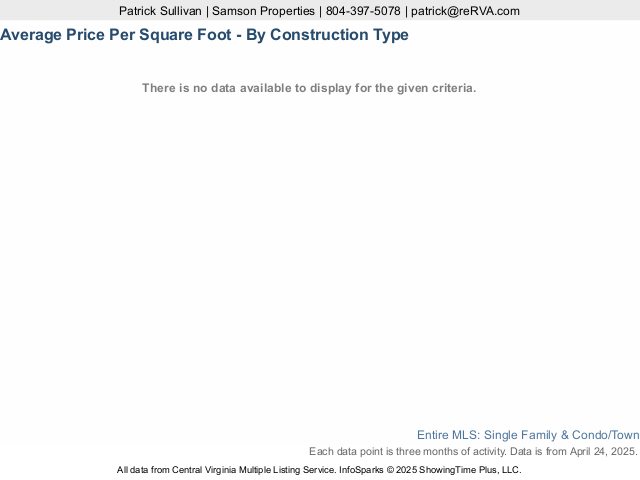 Finally, two very surprising charts. Over the last 7 years, new construction in Central Virginia has maintained an almost exact 20% sales premium over resale homes (+/- 1% point year over year). But as of October 2020, that number has dropped to just 12%.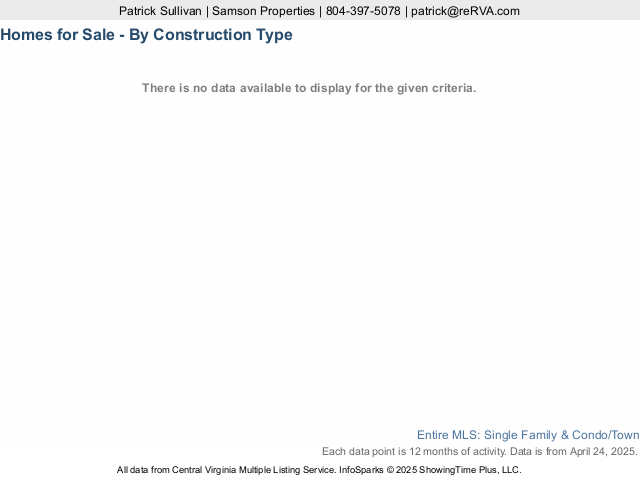 Also of note, while existing home inventory is declining rapidly, new home inventory has remained steady despite a higher demand as builders have increased capacity to meet the need for more homes. So, a great way to avoid a bidding war and potentially earn a greater reward could be purchasing a new home in the right location.
summary
2020 continues to be the year that fools us all. Despite a pandemic, seismic societal unrest, and contentious elections – the local real estate market is flourishing.
Low interest rates, pent-up demand, a maturing millennial population along with RVA's locational and economic advantages would foretell continued growth and health to our real estate market despite what appears to be a challenging Winter and Spring ahead.